I usually don't do this, but this blog hop is so up my alley that I couldn't resist!
It's called The Book Lover's Blog Hop and is for anyone and everyone that writes book reviews and is looking to share their words on books they have read. Or, you could just love to read book reviews in order to find that next great read!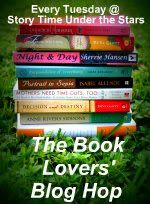 Anyway, just click on the lovely button above and check it out!
Also, be looking forward to my next book review on Scott Westerfeld's "Uglies" that is coming soon!