Shah from
Words in Sync
I've known Shah for a while now. We started out together on WEbook.com and she is really the person that got me into blogging in the first place so I was more than thrilled when I learned that she would be willing to enter my little challenge. She started in the first year (2011) and is now continuing into the 2012 challenge as well!
(
NOTE:
If you are a BMBC '11 Winner and you have not recieve the questionaire, please email me at
redmatinee7007@aol.com
and give me your email address. I was missing a few and plus my demon mailer shot some questionnaires back to me.)
Here's what Shah had to say in the Bookmark Break Challenge 2011 Questionnaire!
Challenge Questions:
1.

Why did you join the Bookmark Break Challenge in 2011?
Because you hosted it and I like the idea of freeing those poor bookmarks :) Although I read mostly on Kindle now so... ?
2.

Did you set a goal for yourself in this challenge?
Not really - I'd never recorded how many I read before so had no idea. Before 2010 I hadn't been mentally at peace (bipolar disorder) enough to read much for years, so last year was the first year of actual reading throughout I have had in years. Love it.
3.

Do you have a goal for this challenge in 2012?
I'm really busy this year so I'll say around 50
4.

How did you learn to read so fast!?
I'm definately NOT a fast reader - Not compared to anyone I know except perhaps my younger sister who hardly reads at all. I read as slowly as I speak.
5.

What was the kind of thing you were reading the most? (Fiction, nonfiction, poetry, a certain genre, books for school?)
98% fiction - fantasy/horror mostly. Love vampires and spooks ;P
6.

How did your love for books begin?
I read a book called DOG when I ws very young and just adored it. I related very much with the isolation of the main character and felt a similar kind of connection to that of a kindred spirit. I read many books between then and much later, when I read a house-mate's vampire novel. I adored it. That's how I found my genre ;)
7.

What was your favorite book you read this year and why?
Dracula - Bram's! I always wanted to read it and thought the archaic language and writing style would drive me nuts. It didn't in the least. A really great book indeed.
8.

What was your least favorite book you read this year and why?
There have been a few actually - There were around ten I couldn't finish and most of them were after around a few chapters. I read as a beta reader and for review so it can get awkward. I'd rather not mention them here :)
9.

Any books you are looking forward to in 2012?
The next Vampire Diaries. I'm going to try to read Hunger Games. I'll see whats offered for review too. Every day brings another load of books - I love it. But my TBR pile never ends :I
10.

Any advice for those entering the challenge in 2012?
Keep an accurate log of your reads and give AubrieAnne the link - I was remiss in this duty last year !

1.

What do you love the most about yourself?
I hate this question - reminds me of job interviews! Guess I'd say my level of tolerance. I've always been the most tolerant person I ever met. It's not at all difficult either, so it's no real virtue. There's no sacrifice involved. I just seem to be made this way, where I know most others struggle with it. Strange.
2.

What's the most random thing that popped into your head today?
10cc's song "I'm not n love." :)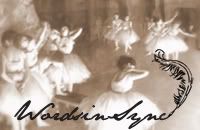 3.

What's your blog and what's it about?
I actually have THREE blogs now! It's getting silly
Bookish BLOG: WordsinSync: http://wordsinSync.blogspot.com - About books, authors and reviews etc
4.

Tell me and my readers 2 truths and 1 lie and we'll try to guess the lie.
I drive an old VW Beetle named Rusty.
I married the same man twice
5.

Tell me and my readers something you hold true to your heart, some wisdom.
Not religious, I believe that we should treat those we love like angels and those we don't as friends. My hubs thinks I'm daft, gullible, naive. He's correct on all counts, but I still believe it. :)
Thanks, Shah! Looking forward to a brand new year full of reading and writing, and hopefully getting a bit published!!! (On your end at least!)
REMEMBER!!! Absolutley anyone and everyone can join in on the Bookmark Break Challenge 2012. If you are intested, comment below or check out the official BMBC '12 page here.